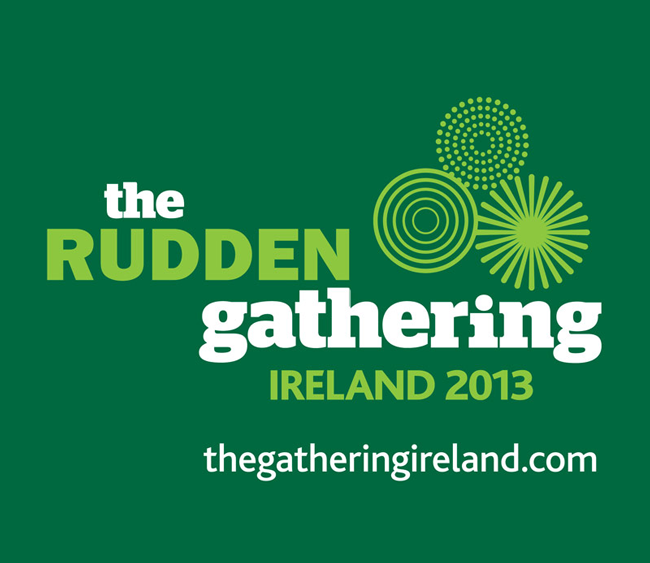 As part of Ireland's big event for 2013, you are invited to the first grand Gathering of the Rudden's in a very long time…!
Visit the Gathering website, and sign up to come and join us for this unique weekend.
http://www.thegatheringireland.com/Attend-A-Gathering/individual-gathering.aspx?eid=1644&name=The+Rudden+Gathering+2013#.UQpjD783Y1c
We are currently preparing a schedule which will be published here soon.